EASY bracket for conditioning systems
MS EASY
Electrogalvanized steel sliding support for domestic use with level system. packed in box complete with accessories for installation and fixing for exterior unit conditioning single and multisplit and heat pumps
All technical details
Specifications
Load capacity
Load capacity 120 kg
Test Load 300 kg
Models and Measures
Box Dimensions
Dimension 85x90x820
Packaging carton box
Box Weight 4.2
Quantity 156
Pallet Dimensions
Dimension 120x80x100 cm
Pallet Weight 500 kg
Quantity 156
Video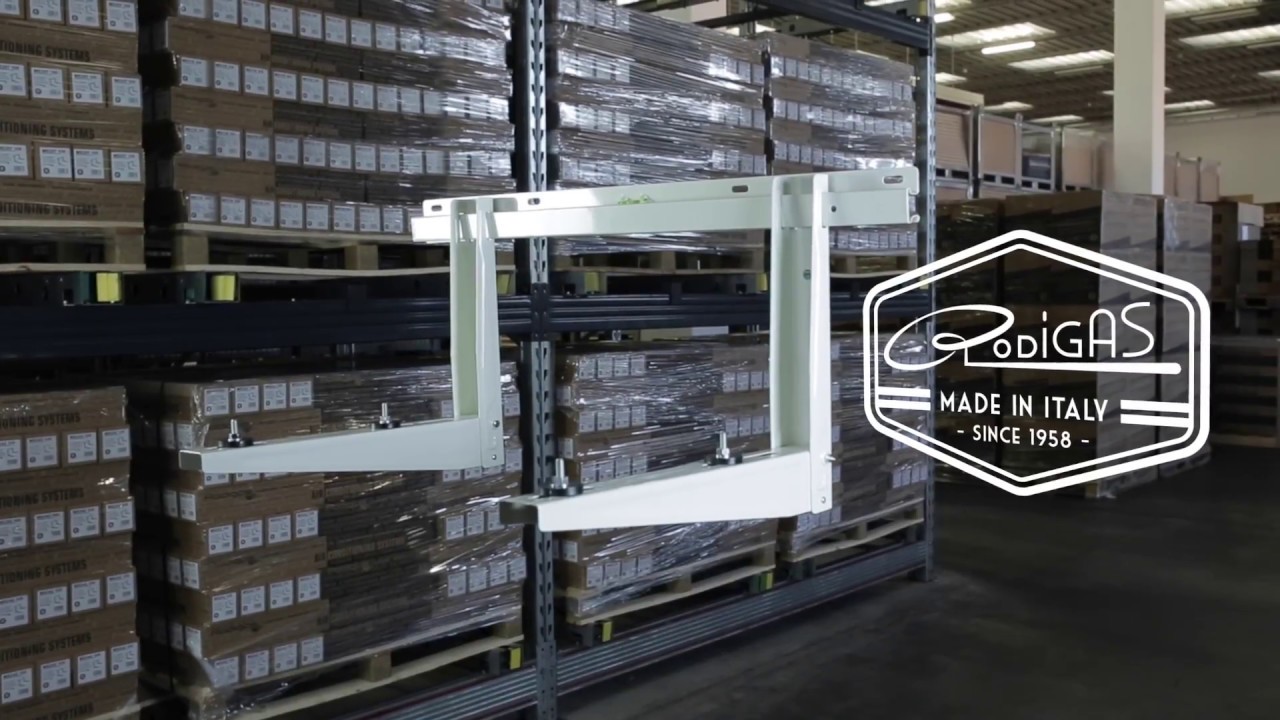 Features
Wall fixing kit
Optional wall fixing kit
Adjustable rear foot
Adjustable rear foot in nylon with slot hollow for 6 mm allen key.
Pre-assembled
The product is made in electrogalvanized steel and is purchased pre-assembled
Permanent marking
Products warranted and permanently marked with our name.
Insulating washer
Kit of insulating washers complete with nuts and bolts.
Mounting instructions
In each box we provide mounting instructions.
Traceability
Maximum traceability thanks to the progressive production code.
Log into your account to download the file